Follow the Benoit family and friends for two amazing deer seasons. Together they take twelve whitetails with nine kills captured on film. Watch the Benoits track mature bucks in the north woods.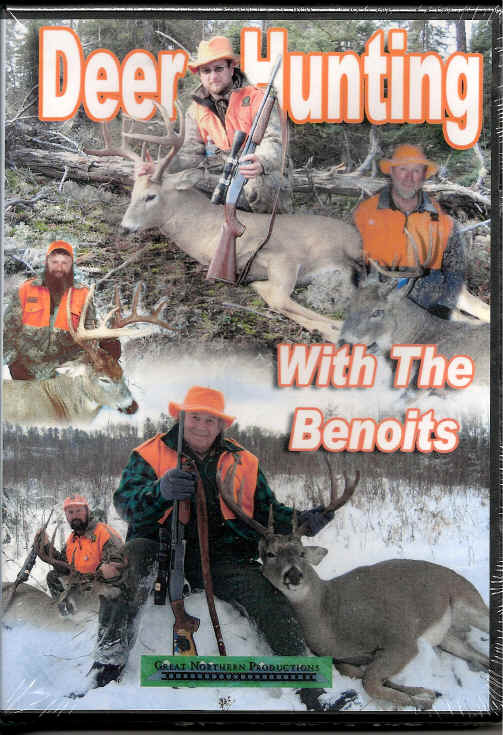 You'll see that at the age of 83, Larry Benoit still has what it takes to shoot Big Bucks. Watch Larry shoot two ten pointers.
You will see Shane Benoit locate and take two huge eight pointers, one weighing 260 pounds.
Follow behind Lanny Benoit as he tracks down two eight pointers. Lanny shares his knowledge helping other hunters bag big bucks.
Lane Benoit tracks down a mature ten pointer and then another big New Hampshire eight pointer. Cameraman Bruce Merrill gets some help from Lane and tracks an awesome ten pointer.
Friends of the Benoits are also filmed taking some nice north woods whitetails. This fourth Benoit video will surely inspire and entertain you.
2008 !! Number four in the Benoit video series.
| | |
| --- | --- |
| 2008 Benoit 4 - Deer hunting with the Benoits | $24.95 |